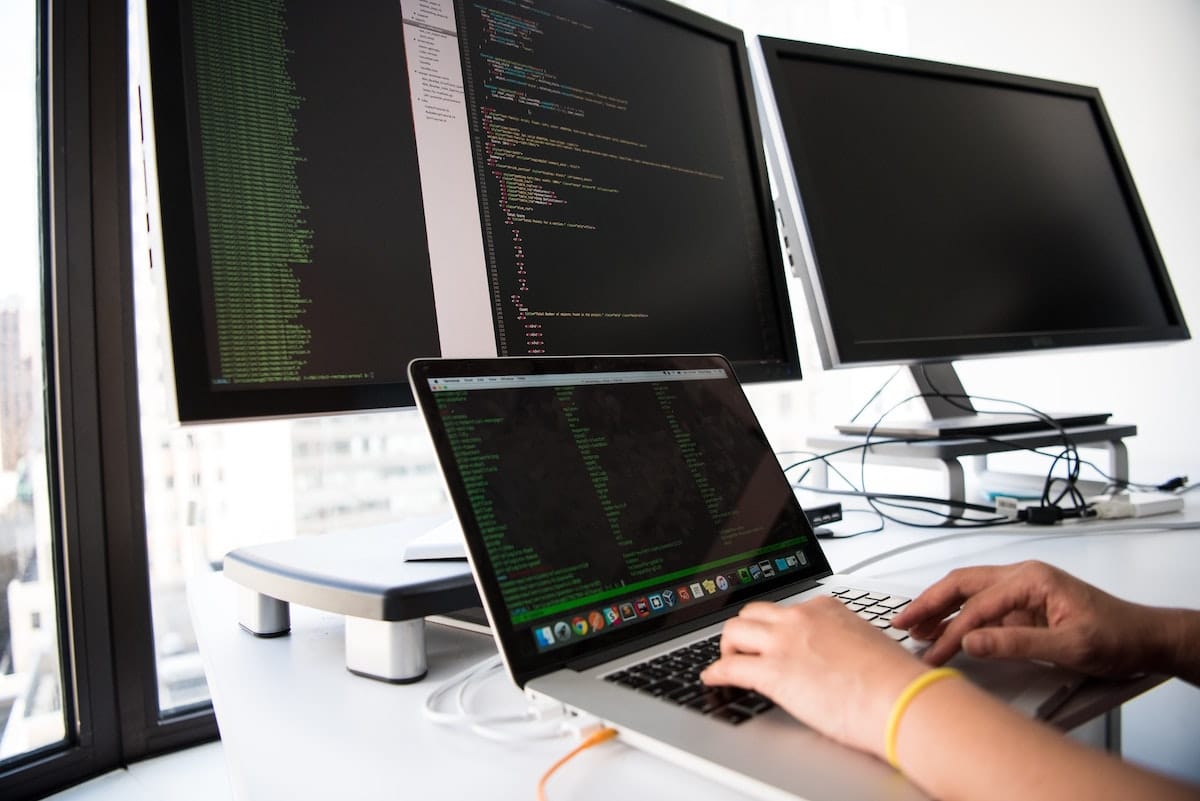 What are the tips for choosing a software development company?
Can you imagine opening and running a successful business without any software products these days? Of course not, because that is no longer possible. Software products have been so deeply embedded in our lives that no matter how hard we try; we can't get rid of it. Every discipline of human life is highly dependent on the use of software products, be it education, healthcare, finance, or food.
We interact daily with various software and programs, which help them meet our daily needs, whether in the form of AI, IoT or machine learning. They are now an integral part of our lives.
Entering the market: is it possible without a software product?
Imagine that you have just discovered a great opportunity to start a new business. And although the market you have chosen is very lucrative, it is also quite saturated. And to break into this market with full force and be successful, you have to do something that sets you apart from the rest. The only thing that can help you grow and grow your business in this scenario is a robust software product.
How can a software product help your business grow?
1. Cost and time efficiency
Software products and programs ensure the success of your business. They help you by reducing the operational costs you incur in running your business. Additionally, software products help you respond to your clients and customers faster, leaving them with an overall satisfying experience.
2. Creation of invoices
You can also use software products to create invoices and record all your sales and purchases. With the right software product on your side, you may be able to transform your small business into a large, functional and proliferating enterprise. After acquiring a software product, you can look back on your sales and see for yourself how your business has grown.
3. Product tracking and management
With the right software product by your side, you can choose to manage and track your project's progress at every level and stage. These software products can allow you to integrate your costs, your customers and your progress.
4. Track your leads
By having sales management software by your side, you can track all the sales you have made. These software products will become effective if you can contact your customers who you have already requested a quote from. Then, leave the rest to the software which will take this data to work out for you the strategies with which you can easily achieve your sales objectives.
5. Help with the hiring process
Today, many software products are used by different companies to help them in the hiring process. The credentials of potential employees are managed by these software products, which then select the most suitable one for the position.
Now that you know some of the benefits of integrating a software product into your business, it's time to learn that stumbling upon a software development company that offers its services might not be so easy. However, this article will present tips to help you choose the best custom software development company for your business needs.
But before moving on to this part, you should know that every startup and enterprise should opt for the software product designed to meet their specific needs. For this purpose, Bekey.io promises to develop and adapt the exceptional user experience of a software development company for a startup looking for custom software products.
Consider this scenario, for example. A hospital is required to keep records of all patients who visit it daily. For this purpose, this hospital will need software that has been developed solely to keep track of incoming patients. On the other hand, a supermarket computer will require completely different software products to help it manage all the invoices and inventory and stock management. The reason hospital software can't work in the supermarket environment is that it hasn't been customized for that purpose.
How can you choose the right custom software development company for your business?
Even though there are many custom software development companies out there, finding the one that best suits your business needs can be a bit overwhelming. Therefore, to make things easier, we present you some of the proven tips that will help you get on board with the right custom software development company.
1. Get referrals from other people
To start, you should start looking for references from your colleagues and peers. Ask them if they've ever had to hire a professional or custom software development company for themselves. Getting referrals speeds up onboarding a custom software development company.
2. Discuss coding with your potential custom software development company
If you have a custom software development company on board, you should discuss coding with them. Try to come to an agreement with them. For example, you can tell them not to write resource-intensive or buggy code.
3. Look at the company's portfolio
Reviewing the portfolio of the company from which you will benefit from custom software development services can save you a lot of mishaps. The first thing you should do when looking at the company's portfolio is to look at the projects it has worked on in the past. Custom software developers who have worked on various projects are the most experienced. They have worked on various software development methodologies i.e. SCRUM and Agile etc. and they know which software development strategy will benefit you the most.
On the other hand, software development companies that have just started their journey know nothing about these methodologies. This lack of awareness can make them unfamiliar with many of the challenges they might face when designing the custom software product for your business. That said, your business should acquire the services of a company that already has experience in this area.
4. Understand different software companies
Before contacting custom software development companies, you need to determine what software technology you need. For example, you might need Linux, Unix, or Microsoft. Make a final decision on the technology on which you want to develop your custom software application. Once you have decided, check whether or not your potential custom software developer has expertise in that particular technology.
5. Focus on project delivery time
If you want to ensure that your business runs smoothly, you need to focus on the delivery time of your potential custom software developer. With enough delivery time, you can test the product and report any issues or bugs to the developers. In the meantime, you can also allow enough time for your employees to familiarize themselves with the software. Just be sure to decide on the delivery time during the initial stages of your negotiations with the developer, as this will prevent your project from getting stuck in the pipeline.
6. Choose developers with excellent communication skills.
When choosing your custom software developer, your first preference might be to choose the best experts in this field. However, it won't help if they can't keep in touch with you. This is why it is essential to choose a software development team that knows how to manage the technical difficulties of the project but who is also concerned with communicating with you at every stage of the development process.
7. Safety and Security
While working on the contract with the custom software development company of your choice, ask them about the presence of sensitive data in your software product. You should also educate yourself on the potential risks if the software does not work properly.
8. Post-development support
One way to determine the professionalism and commitment of the custom software developer you have chosen is if they are willing to support you even after the product is delivered. When signing the contract, ask them how they provide post-development support. Getting their assurance in writing is preferable. Some of the post development services you need to be aware of are
Software Orientation

Software setting

Software Customization

Software maintenance, and

Software backup
Should You Look For An Offshore Software Development Company?
Many companies choose software development companies located overseas. Usually, these companies prefer Asian markets because they are profitable. However, there can be many drawbacks to choosing such companies. For example, one such drawback is a lack of adequate communication. Also, you cannot sue these developers or take legal action against them as they are not obligated to follow the laws of your country.
Therefore, to make your custom software development process seamless, you should first research the software developers based in your own country. However, if you can't find one, try thinking outside the box and look for an offshore software development company. But before you finalize a deal with them, try explaining to them the checklist points and factors we mentioned above.
Conclusion
Choosing the right custom development software company for your startup can be difficult. You need to keep all the pros and cons in mind and be prepared for any mishaps. However, if you successfully run your potential custom software development partner with the checklist we have designed, the chances of encountering such unfortunate events can be significantly reduced.