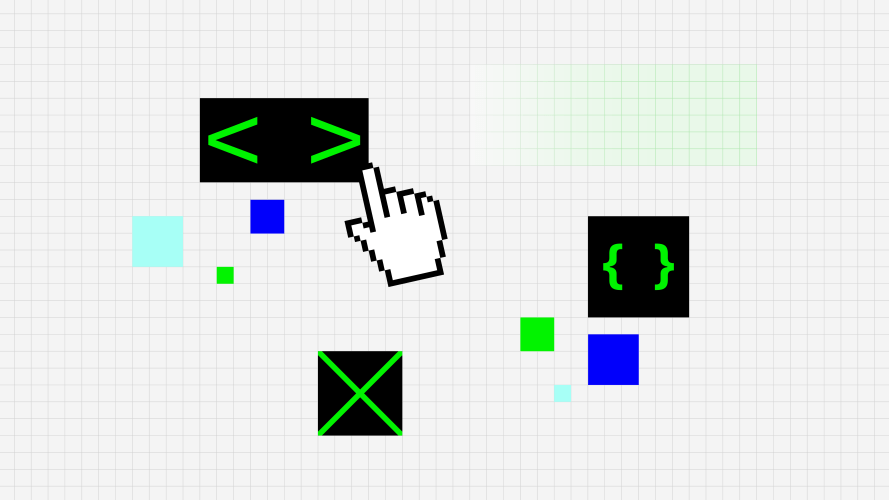 States: Consider the power of low-code software development
Written by Colin Wood
June 7, 2022 | STATECOOP
Low-code development opens up software creation to a less technical audience within many organizations, including state governments, which have made heavy use of it during the pandemic. But now some of the technology's biggest proponents are beginning to warn that it could create major headaches if not handled properly.
Senior IT executives told StateScoop that low-code is powerful because it allows even those with little or no programming experience to build apps in days. But using this new power can impose data security risks, lock in vendors, and create "shadow IT," unverified technology that is deployed quietly and goes unnoticed by IT departments for months or years.
The same low-code programs rolled out quickly during the pandemic could end up burning out IT managers if they're not careful, Nebraska Chief Information Officer Ed Toner told StateScoop. Toner, who oversees a team that helps other state agencies develop low-code, said that when he worked in the private sector, he got frustrated with low-code more than once.
"They didn't understand the structure of the data they were extracting with this low-code, and they were extracting incorrect statistics and metrics," Toner said. "They had created their own little silo of data and they weren't considering all the other related data, so they were producing totally wrong metrics. It took me six months to figure it out.
"Long term need"
According to a recent article by the National Association of State CIOs, nearly a third of state IT leaders believe that low-code and no-code will impact their organizations more than any other technology over the next three to five years. While many states struggle to find IT veterans who know how to maintain decades-old mainframes running on outdated languages, low-code is attractive to CIOs who want to create IT environments that can be maintained over the long term.
Vermont CIO John Quinn told StateScoop that his state has created more than two dozen low-code apps on Salesforce during the pandemic, helping residents with tasks such as finding information about the COVID-19 or unemployment insurance claim.
"I find it much harder to find skilled workers than new kids coming out of college or people who are just breaking into the tech industry," Quinn said. "Thinking about our long-term needs in terms of resources, capacity, depending on how many applications we have, I need platforms that are easy to learn and easy to manage. And using the same platform -shape again and again for multiple uses, we can build our bench deeper."
'Easy on the eyes'
Keith Perry, Georgia's director of development, admitted he was a bit biased — he's always ready to deploy a new low-code app. And handing over some of the software development and maintenance to business users is a "relief" for many overstretched technical departments, he said.
"They can make those changes and get those use cases in place and get that speed to market without expecting us, because we had a long list of things we needed to develop," Perry said of his experience with the low. -code in another agency. before joining the Georgia Technology Authority. "You get business people who become experts in this field."
Brian Kontur, Program Manager at the Virginia Department of Transportation, told StateScoop that a newly developed application that helps the state manage vendor contracts for transportation projects was created using low-code and no-code tools in Microsoft Power Apps and Power BI. He said that in the long term, maintaining software built in low-code will require less training.
"Our team, we have the best top-notch developers, but that doesn't mean we have to create the most complicated single app that looks great, but once someone needs to update it, they need user guide and training just to understand what that person has done on that specific type of application," Kontur said. "Low-code, no-code doesn't mean bad. means easy, easy on the eyes and easily adaptable."
"Extravagant" fees
Montana CIO Kevin Gilbertson told StateScoop that low-code is part of how he plans to make his state 100% digital by 2023, moving away from old paper-based processes and moving more operations on line. He's building a team that will help establish governance around low-code in hopes of avoiding pitfalls like shadow IT.
Quinn, Vermont's CIO, said while shadow computing is still a concern, low-code has actually helped his state rein in its massive app portfolio — a reduction from 1,500 apps to around 1,100. Redundant processes are a major drain on resources in many states, and in Vermont, Quinn said, there are more than 200 processes and systems for case management alone, used by just eight agencies.
Another common criticism is that low-code can be expensive. Perry told StateScoop that a Georgian agency was shocked when a vendor provided an "outrageous" $250,000 quote to implement a low-code project. Quinn said low-code licenses may seem expensive at first, but if a state has good technology governance and plans to reuse those licenses in many applications, it will ultimately save money.
"While it's difficult at first, we're changing the operating model of how we buy technology at the same time and go from that [capital expenditure] single model [operational expenditure] model," Quinn said.
"Maintenance Nightmare"
These challenges aren't new — IT managers interviewed for this article recalled episodes from the past decades of inexperienced users building low-code apps that used sensitive data without asking their IT departments first.
"If you need to put a lot of workflow and a lot of logic into a program, low-code probably isn't for you. You can do it, but it becomes a bit of a maintenance nightmare," Toner said. "You also have no idea what the underlying code is. The problem with that is that you're locked into that vendor, because you'll have to rewrite those low-code apps if you ever leave the vendor. .
Even Perry, the low-code enthusiast from Georgia, said he was hesitant to give the technology unchecked power.
"When you start looking at app inventory, you start pulling the covers off and you find all these unique mini apps running everywhere," he said. "What's scary about it is the risk, the inherent risk, and all of a sudden this little thing has become a critical application and it has no critical support behind it. Low-code is a good tool to have, but it shouldn't be the biggest tool in the tool belt.