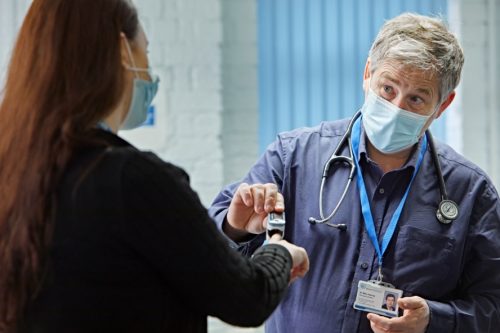 Software company acquires healthcare data analytics specialist
Leeds-based EMIS Group, which provides healthcare software and systems, has acquired Wakefield-based primary care data and analytics specialist Edenbridge Healthcare.
The agreement strengthens EMIS' ability to support primary care services through post-Covid recovery and drive future NHS transformation.
EMIS acquired the business for £4 million in cash paid from existing group cash resources, with additional cash consideration of up to £6 million payable upon the achievement of certain performance targets.
Founded in 2014, Edenbridge is a provider of near real-time primary care information.
Its APEX software is used by more than 1,000 GP practices and organizations such as Primary Care Networks (PCNs) and Clinical Commissioning Groups (CCGs).
Dr Shaun O'Hanlon, Chief Medical Officer of the EMIS Group, said: "This strategic acquisition is at the heart of the NHS transformation agenda.
"Planning better, more efficient services and building the right workforce for the future all require access to rich, data-driven insights.
"The acquisition of Edenbridge – already an EMIS partner – complements our existing analytics proposition through our EMIS Analytics platform and adds a strong specialist capability for PCNs and integrated care systems."
Allison Homer, Founder of Edenbridge Healthcare, said: "Our goal has always been to help frontline NHS organizations better understand their workload and workforce data, in order to improve patient flow and outcomes.
"Joining the EMIS Group builds on our existing partnership and will open up a range of exciting new opportunities for us as we continue and grow our commitment to providing solutions in primary care."
Edenbridge's deal follows EMIS' acquisition of Pinnacle Health Partnership LLP and Pinnacle Systems Management Ltd in 2020.
:::
EMIS has also published a business update for the fiscal year ended December 31, 2021, noting that it delivered strong performance in 2021, with revenue and adjusted operating profit ahead of 2020 and slightly above the end top of the consensus for the year.
In EMIS Health, Group revenue reflected a more normalized business period compared to 2020, with a higher proportion of non-material revenue than last year's comparative period.
And men EMIS company, the group says it continues to generate double-digit growth in patient services, testing and pharmacy, and continues to support the NHS Covid-19 vaccination program through its Pinnacle software.
Andy Thorburn, Managing Director of EMIS, said: "I am delighted to confirm another year of positive progress in line with our expectations.
"Our business continues to build good momentum for the future, with our technology investment program, acquisitions like the one announced today, and continued high-quality customer-focused execution from our team."