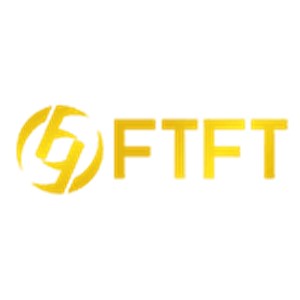 Future FinTech signs term sheet to acquire supply chain software company
Future FinTech signs term sheet to acquire supply chain software company
By Edlyn Cardoza
Future FinTech Group Inc., a blockchain-based e-commerce company and FinTech service provider, recently announced that the company has signed a stock acquisition term sheet to acquire 51% of the shares of Shanghai Dianfa Internet Technology Co., Ltd. ("Dianfa Technology"). The term sheet represents the terms of a proposed transaction subject to final documentation and is non-binding, except for its "exclusivity period" and "confidentiality"; and the "Applicable Law" sections.
According to the Term Sheet, the Company plans to acquire 51% of the capital of Dianfa Technology at a purchase price of 17,850,000 RMB (approximately 2,762,730 USD), of which 6,000,000 RMB (approximately 928,650 USD) will be paid in cash as capital. investment in Dianfa Technology and 11,850,000 RMB (approximately US$1,834,080) will be paid in ordinary shares of FTFT to the selling shareholders of Dianfa Technology. The acquisition will be subject to legal and financial due diligence by the Company.
Through this acquisition, FTFT plans to enter the key sector of supply chain finance for small and medium-sized enterprises (SMEs) and the microfinance sector, as these entities are often unable to access bank loans as large corporations in China can. As this represents a large number of businesses that have ongoing capital needs, the Company plans to develop a financial ecosystem comprising financial and credit institutions, merchants, retail businesses and other offering services, integrated technology and financial communications, to create a highly advanced and efficient platform environment to optimize capital flows for SMEs and microfinance companies.
Dianfa Technology provides digital management services and high-frequency small loan support services to micro, small and medium enterprises and their suppliers based on its innovative smart retail SaaS supply chain system. Dianfa Technology uses financial technology capabilities such as mobile internet, big data, artificial intelligence, cloud computing and blockchain analytics to help financial institutions deliver revolving credit products and services without low interest rate guarantee to micro and small traders across the retail sector business chain. meet their financing needs. These capital needs are often of the "short, small, frequent and urgent" type and are essential to support the operating needs of microenterprises and small traders.
Shanchun Huang, CEO of Future FinTech, said, "We estimate that there are millions of micro-enterprises in China, which represents a tremendous opportunity for digital management, lending and payment processing companies such as Dianfa Technology. Additionally, we expect this potential acquisition to strengthen our competitive advantages and create significant synergies with our existing supply chain finance capabilities. »
"Furthermore, we believe that FTFT's strong blockchain development capabilities and rich application experience will enable us to scale Dianfa Technology's current smart retail SaaS supply chain system to a new business model architecture. With our growing geographic reach, we foresee the potential to deliver small, high-frequency decentralized transactions for small and medium-sized businesses across the world," CEO Huang continued.
"Our goal is to become a leading fintech company and provide inclusive digital financial services to a range of retail and professional clients and, in doing so, maximize returns for our shareholders," concluded CEO Huang.
Previous post
Jeeves raises $57M in CRV-led Series B, worth $500M
Read more
next article
Spectrum Markets introduces Turbo Certificates on selected stocks
Read more