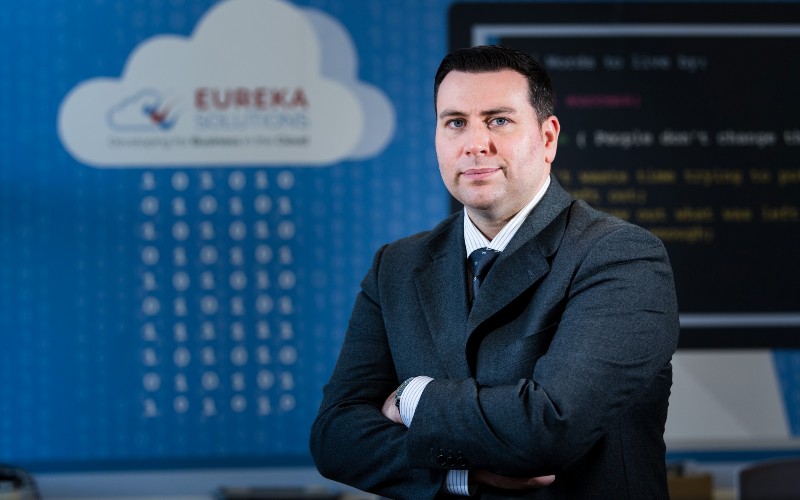 Eureka moment for a fast-growing Scottish cloud software company
Scottish software company Eureka Solutions increased its revenue by 15% to £5.5million.
The East Kilbride-based cloud software company attributed a restructuring to rising revenues of £4.8m the previous year.
David Lindores, CEO of Eureka Solutions, said: "These numbers are excellent and reflect a real excitement about our business at the moment. The investment in our people is really paying off.
"We started the year by undertaking a restructuring of the company into separate divisions. The clarity and focus that has been given to our teams has been brilliant.
IRIS Software Group acquires cloud-based payroll application
"There is no doubt that our business has also benefited from the changes in work practices that have arisen from the pandemic. These continue to give us a favorable tailwind.
"However, the main reason we are seeing this growth is because of our people. They deliver excellence in sales, customer relations and technical solutions. This is what brings more business.
Eureka Solutions' workforce grew from 62 to 72 during the fiscal year ended May 31. With further growth expected, the company will step up its graduate recruitment program. He says the new divisional structure also gives staff clearer paths to progression.
Duel branding platform secures £2.5m seed funding
Under the new divisional structure, Lindores oversees the branch that provides Oracle NetSuite software.
Customers who have used Eureka Solutions to deploy NetSuite include nDreams, St Andrews Links Trust and The Gym King.
Meanwhile, Gillian Livingstone, the company's chief operating officer, oversees the oldest line of business, providing solutions related to the world's leading accounting software, Sage. Eureka Solutions has been named "Sage Developer of the Year" five times.
The business pipeline also has the company expecting revenue to grow for the current financial year, with a target of £5.8m.