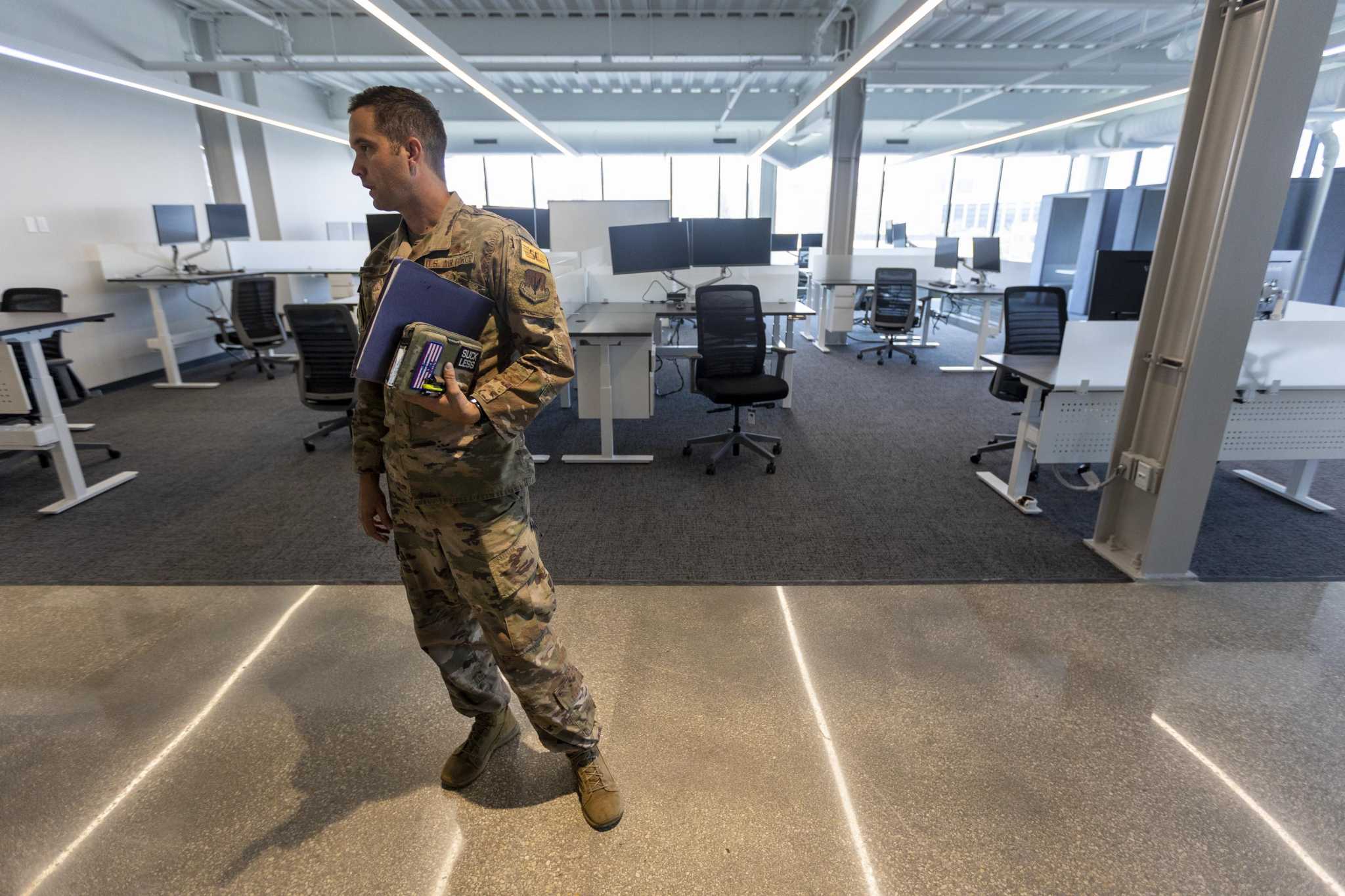 Air Force Cyber ​​Unit Moves Software Development Team Downtown
SAN ANTONIO — The U.S. Air Force has moved its only software development squadron to the Light Building in downtown San Antonio, with plans to support the military and private sector while raising its profile in the tech community .
The 90th Cyberspace Operations Squadron said 160 developers will work in a 43,000 square foot office on the third floor of the historic building, which it calls Shadow's Edge, to rapidly create unclassified cyber tools. The Air Force unit will continue to work on classified operations for U.S. Cyber ​​Command at Joint Base San Antonio-Lackland.